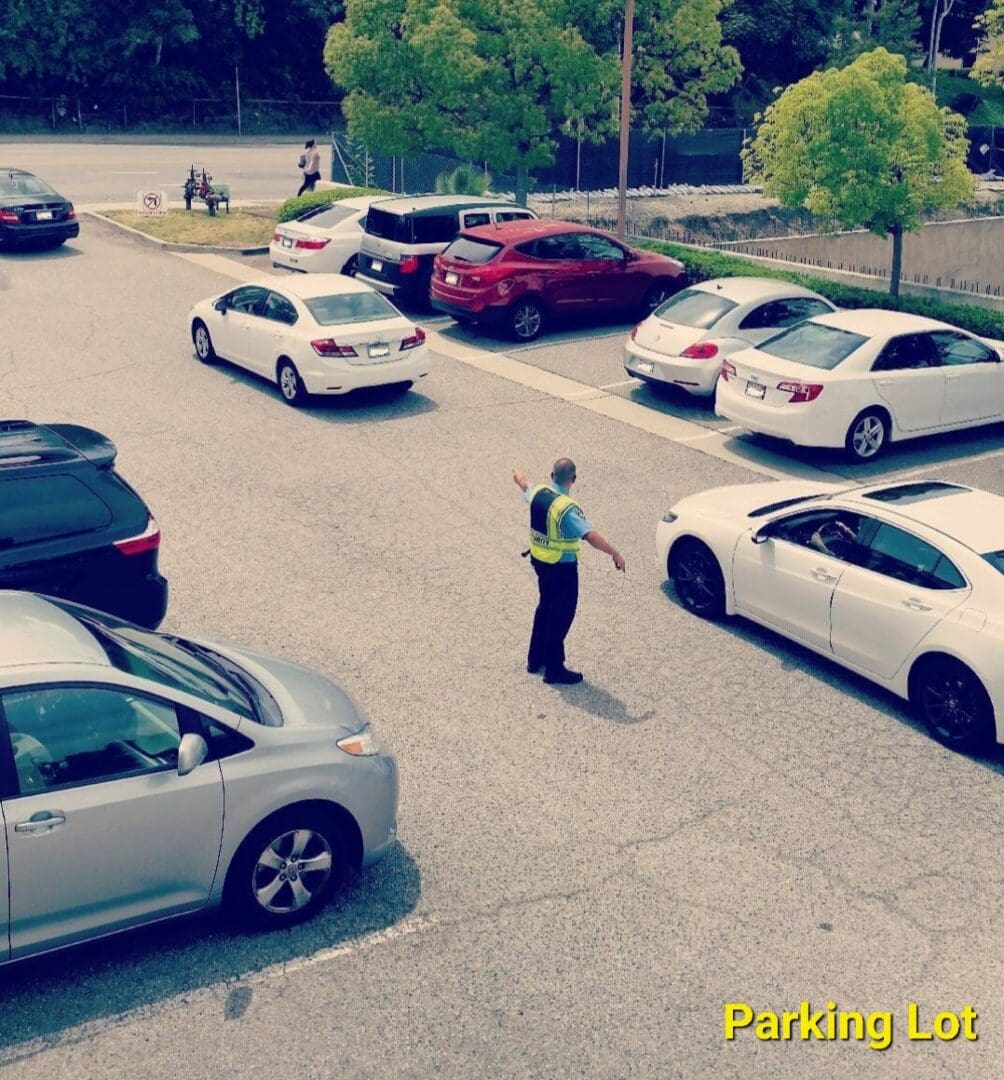 Every business and establishment has reason to consider professional security guards. If you own a business, you are certainly aware of the monetary impact and damages of a burglary. Guarded areas can prevent theft, injury, vandalism, threats, and lawsuits. Uniformed security guards, whether armed or unarmed, enhance the image of your establishment and reduce the number of incidents and complaints. Team Patrol can meet your security guard needs and budget. We have armed and unarmed security guards in Los Angeles.
THE OBJECTIVE OF A SECURITY GUARD AT
THE JOB SITE
Is to protect the premises, assets, and personnel. Our security guards will maintain a high visibility presence and prevent all illegal or inappropriate actions. Our goal is to detect, deter, observe, and report.
GENERAL RESPONSIBILITIES:
Protect property and staff by maintaining a safe and secure environment.
Control traffic by directing drivers and pedestrians.
Build rapport with staff in order to foster a cooperative spirit, particularly in parking space issues.
Ensure that all smokers abide by smoking regulations.
Ensure all trash is discarded properly.
Control drivers to park within the parking space lines.
Provide excellent customer service and courtesy to all faculty, staff, and students.
Patrol randomly or regularly building and perimeter.
Monitor and control access at building entrances and vehicle gates.
Observe for signs of crime or disorder and investigate disturbances
Act lawfully in direct defense of life or property.
Apprehend criminals and evict violators.
Take accurate notes of unusual occurrences.
Report in detail any suspicious incidents.
Perform first aid or CPR.
Call police or fire departments in cases of emergency, such as fire or presence of unauthorized persons.
Contribute to team effort by accomplishing related results as needed.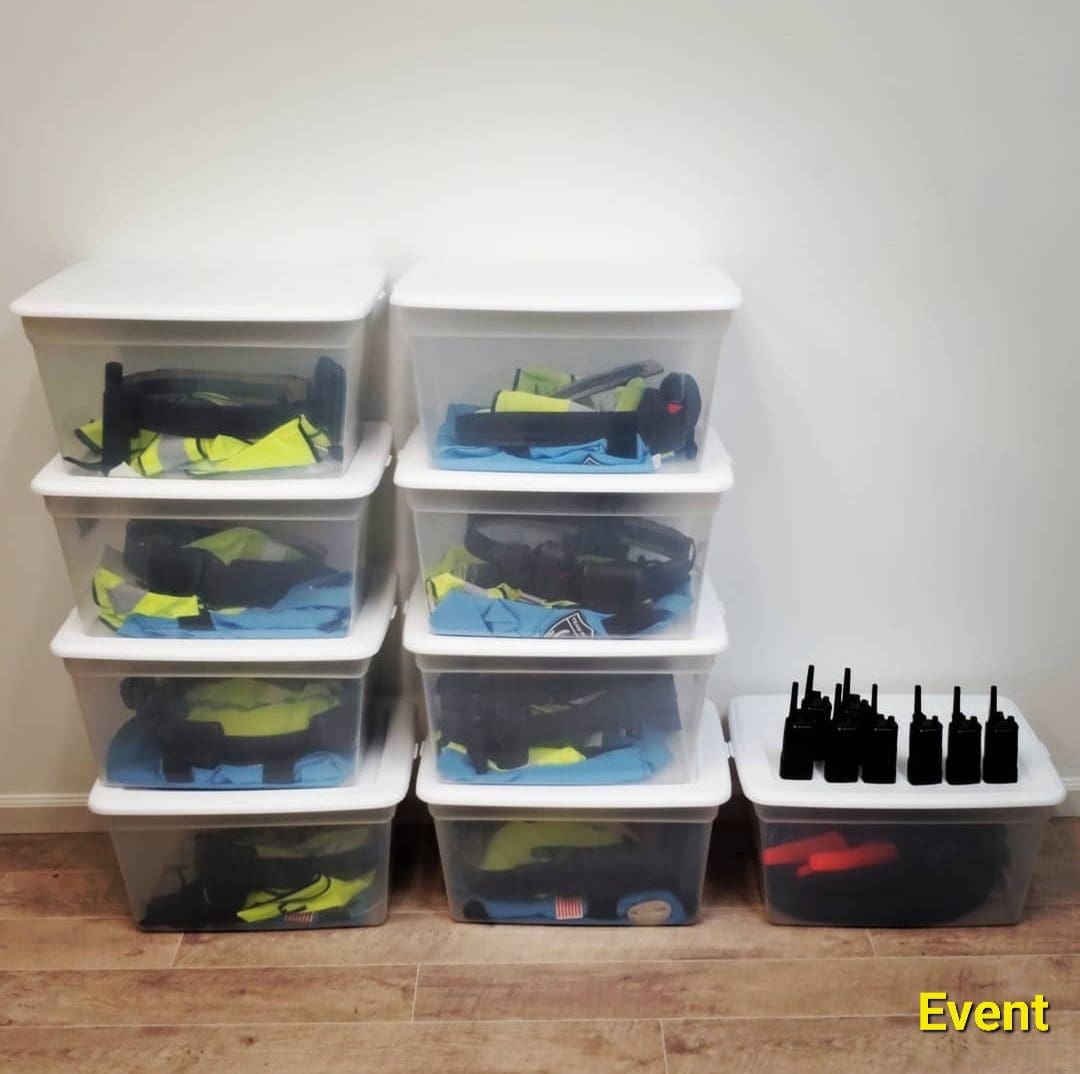 Team Patrol has provided security guard services not just for business locations but also for special events. We have lots of experience in providing security guards for special events. Our security guards can dress in regular or formal attire. We can taylor our uniforms to meet your needs.  If more than one security guard is needed, a supervisor equipped with a first aid kit will be assigned to that event. All security guards will have communication radios and will be in constant contact. Our security guards ahave command presence.
Team Patrol customizes our security packages to meet your needs and budget. We have provided professional security guard services for these type of events.
Art Shows
Dance Events
Fundraisers
Private Parties
Public Events
Weddings
We know how aggressive patrons can be when drinking alcohol and are well versed in diffusing confrontational situations.
WHAT WE CAN DO
We can diffuse confrontational situations.
We can try to prevent people from leaving the event with alcoholic beverages.
We can try to prevent people trying to sneak liquor into the event.
We can help escort out people.
We can keep record of the amount of people at the event.
We can reserve parking for the client.
We can direct traffic and secure parked vehicles.
We can ensure that needs of the facility are being taken care of.
We can channel you in our communication radios.
We can help close the facility
We can make sure your workers get into their cars safely.
We can manage the security guards you hired.
Team Patrol customizes our security packages to meet your needs and budget.  We have provided professional security guard services for different events in Los Angeles:
We service apartment complexes of any type, size and area in Los Angeles County.  We are ready to help you with all your security guard needs!
Having security guards at an apartment complex is always a good idea. Our security guards can serve as a deterrent to theft or crime. They can also assist in an emergency or diffuse a problem from escalating right away. We do this in manners such as providing the tenants the opportunity to call the security guard on site directly by dialing 1-800-862-0191 Ext. 2. Furthermore, our security guards are required to write a Daily Activity Report (DAR) during the shift which then they email to the client upon completion of the day's shift. Also, to ensure quality services, we install a Guard Monitoring System that tracks the security guard's movements throughout the shift. The guard monitoring reports will be included with the DAR at the end of every post. We are currently servicing other apartment complexes and are now ready to serve yours. We will make sure you get the security guard service your tenants deserve!
WE OFFER
Access Control
Alarm Response
Clock card machines are provided by request.
Closed Circuit Television (CCTV)
First Aid
Golf Carts
Lock Fitness Centers
Lock Laundry Facilities Centers
Lock Pool Area
Maintenance Reports
Parking Enforcement
Patrol Vehicle
Vandalism Prevention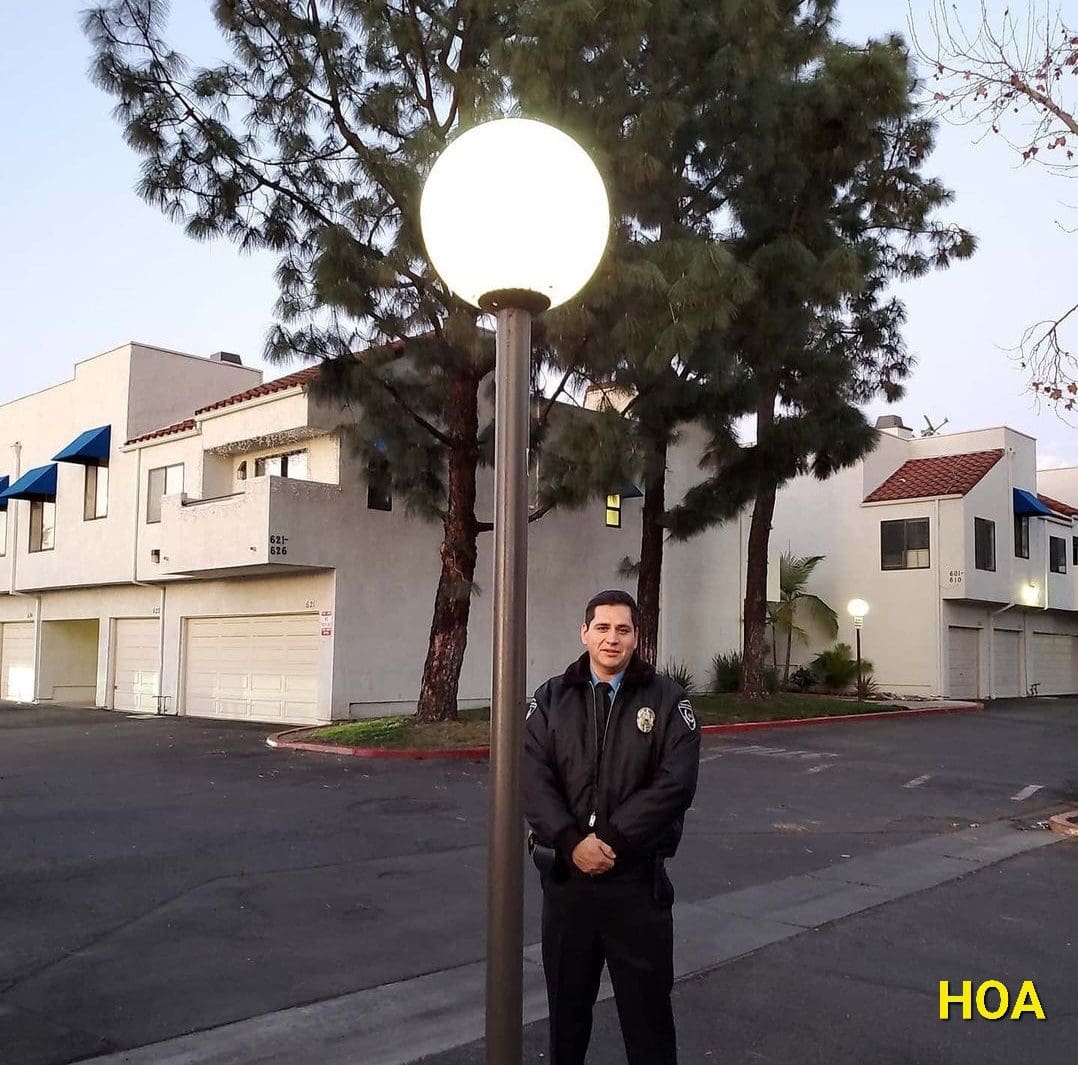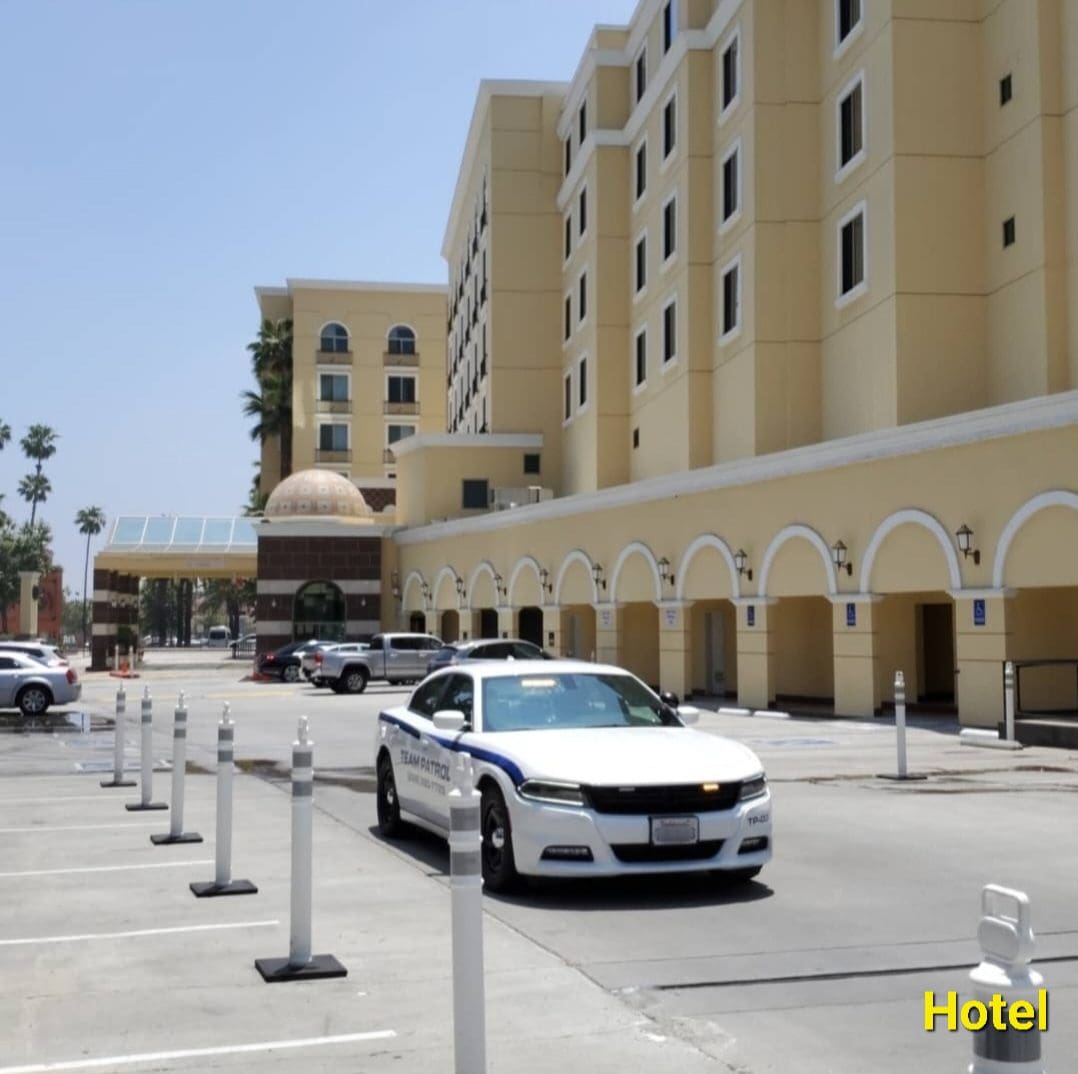 The hotel industry reports an increase in occupancy rates, therefore the chances of negative things happening are also on the rise. Hotel staff need to feel safe and secure to make their guests feel safe and secure. That's where Team Patrol comes in. Our security guards wear uniforms that range from standard patrol attire to professional dress. We comb each floor of the hotel and parking lots to provide a safe and secure environment. We are currently servicing a hotel and are now ready to serve yours!
WE OFFER
Assistance to front-desk personnel and hotel staff
Golf Carts
Enforcement of parking rules and regulations
Lock and unlock doors
Monitor cameras (CCTV)
Provide an additional security guard for special events
Report burned-out lights to management
Report hazards to management or maintenance staff.
Respond to complaints such as loud music, drug use and vandalism
Shopping Centers are often busy with people coming in and out. Statistics show that there is a greater risk to individuals or property while parked in a shopping center lot. Common crimes in parking lots can include property theft, carjacking and abductions.  Team Patrol can minimize these risks substantially by patrolling on foot, bicycle or vehicle. Our security guards can keep members of the public safe and serve as a deterrent to auto theft, loitering and disturbing the peace. We are currently servicing a strip mall and are now ready to serve yours!
In addition we can offer the following services to strip malls/shopping centers:
Disperse unauthorized gathering
Dissuade solicitors from bothering customers
Enforce parking rules and regulations, tow cars if appropriate
Ensuring up-to-date reports are provided on special incidents
Escorting the homeless off the property
Giving people warning slips when parked illegally
Golf carts are provided by request
Monitor cameras (CCTV)
Parking and Traffic Control
Placing no-trespassing, warning signs and a guard monitoring system
Prevent different forms of vandalism like graffiti
Report hazards to management or maintenance personnel
Stop unauthorized visits
Vehicle Patrol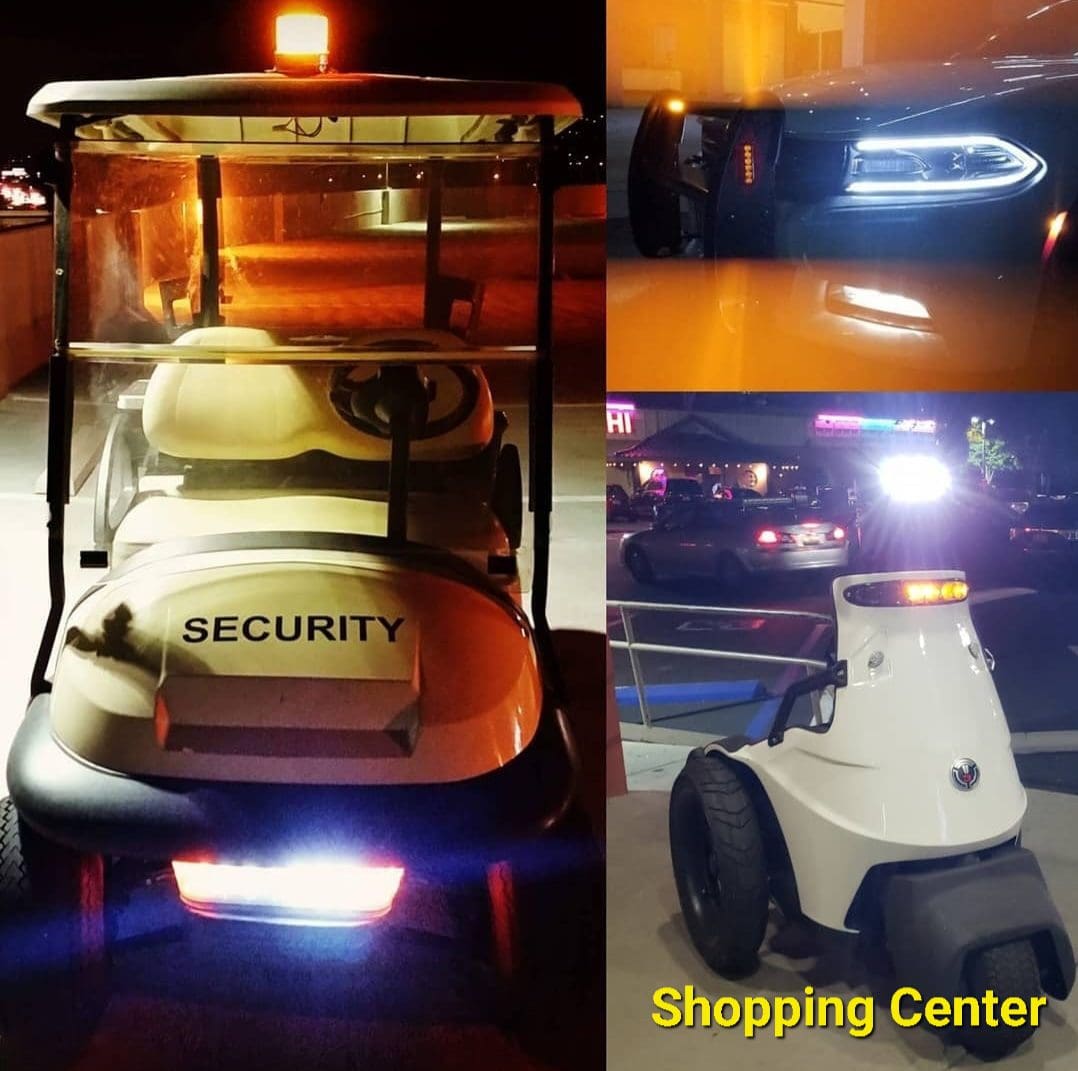 If your shopping center has a crowded parking lot we can make sure that the only ones parking in your lot are employees and visitors. We have experience in preventing burglaries, robberies and different forms of vandalism from occurring in businesses in both Los Angeles and Orange County. Our security guards are ready to go to any location at any time of day. We promise our security guards will be on time, clean-shaven and ready to protect your assets and instill confidence and security.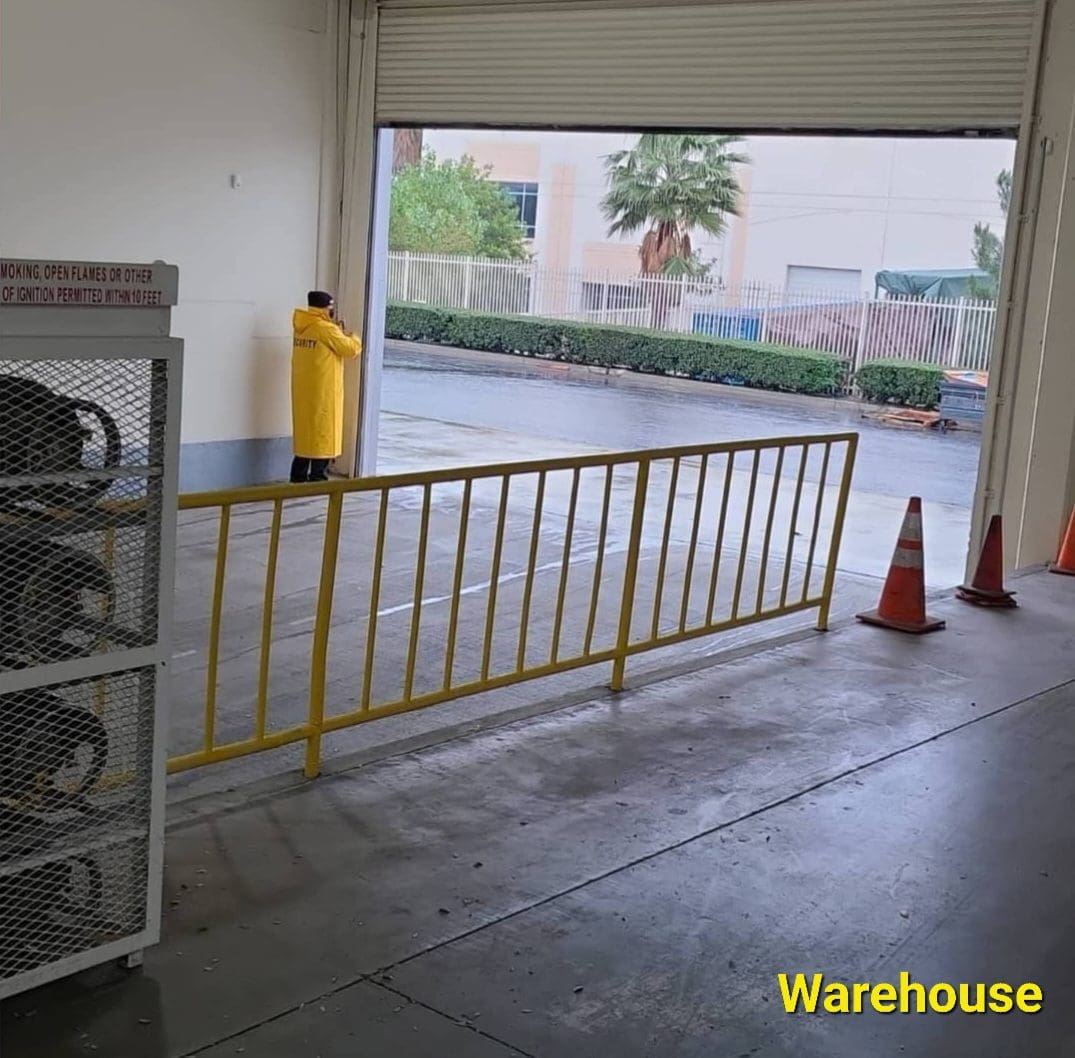 The biggest threat to your bottom line is theft. Warehouses are often in remote areas where ordinary police patrols are scarce. When Team Patrol is on the scene, rest assured your assets will be protected.
WE OFFER
An ID system for all employees on site so you will have a record of all vehicles and staff coming in and out of your facility.
Camera Monitoring (CCTV)
Detex scanners
Foot and Vehicle Patrol
Metal Detectors
Parking Permits
Placement of signs that indicate no-trespassing, warning, caution etc.
Prevention of vandalism and unwanted activities such as drug use.
Security Booths
Up-to date reports on special incidents such as hazards
Call us today for a FREE consultation at (626) 380-7725. We are ready to help with all your security guard needs!
Having security guards in a restaurant helps deter theft and other potential crimes during business hours and even after services close for the day. Our goal is to keep your staff, customers and assets safe in order to maintain a pleasant environment for all. Security guards at Team Patrol provide superior customer service, high visibility, and efficient patrol rounds that will result in the best dining experience for your patrons and a safe and comfortable experience for management and staff.
WE OFFER:
Superior customer service
High visibility inside the location
Daily Reports for every shift