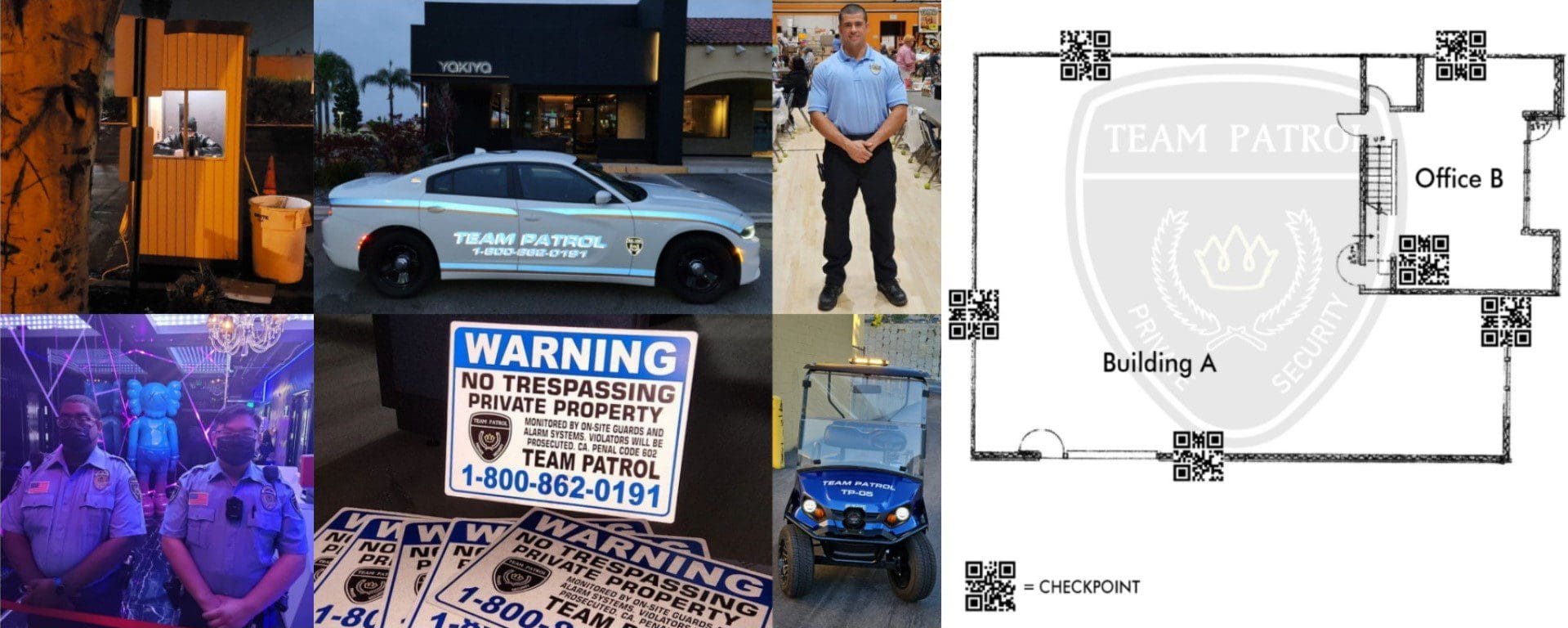 Serving the Southern California Area
Team Patrol is a security guard company that started off primarily serving the San Gabriel Valley. Now expanding throughout Southern California, our company provides security guards for multiple retail businesses, commercial buildings, and residential areas. Team Patrol uses both armed and unarmed security guards to meet customer needs. Our security guards often serve as a major deterrent to crime. We pride ourselves in keeping your business, employees and customers safe!
Every year businesses lose money due to theft. Team Patrol understands that, unfortunately, internal and external theft happens in every industry, but utilizing our services will greatly improve your chances of maintaining profitability. Having a Team Patrol presence at your business will make people think twice before stealing your hard-earned dollars. Our security guards have the training needed to protect your company's
assets.
Our goal is to provide high-quality professional services that will not only meet but exceed your expectations. Our security guards are well trained and recognize that they not only represent Team Patrol, but you, the client, as well. You can be assured that our security guards will provide effective services while always maintaining a positive attitude and a professional, courteous demeanor.
We are experienced in providing security guard services for long and short periods. Furthermore, we can provide security for an event or a business that requires little to 24/7 guard service. Team Patrol can ensure coverage for your specific needs any time of day in Southern California.
At Team Patrol, we work as a team to provide the most satisfactory, efficient, professional, and effective services. We believe in teamwork and that each of our security guards need to receive the appropriate training for their specific location. That way, they provide top-of-the-line service in their particular job (e.g., traffic control, vehicle patrol,
etc.)
We believe that our security guards should not make an arrest unless it is the last resort. Our security guards report all emergencies to the proper authorities and respond to situations before they become problems.
Rest assured, that we are incorporated, fully insured, and bonded. We keep up with the latest laws and regulations!
We understand that every company has different needs. Some require more security guard presence than others.
We are ready to help with all your security guard needs! Give us a try! No client is too large or too small for us. Our current and seasonal clients include major companies such as +
You can expect a response in less than 24 hours!